Recycle, Reuse and Recovery since 2001
Odourless Recycle Bin, No Maggots, No Flies, No Odours.
Canfresh innovative solutions to residential organic waste recycle and diversion.
Make daily recycling easy and clean.
Increase waste recycle rate, fight climate changes from our kitchens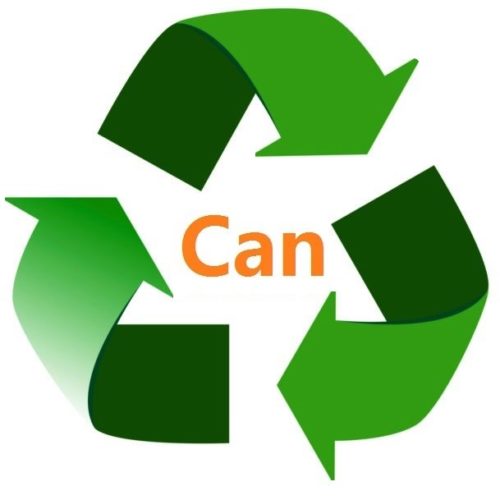 Eco Recycle Bin, No Maggots, No Flies, No Odours.
Canfresh®   DHG100 is a smart system for daily residential recycling.
No odours, no maggots, no flies, no larvae, 100% vermin proof.
Canfresh®   holds organic waste up to 4 weeks without worry.
It makes every day recycling easy and convenient.
The smart system makes your home clean, healthy.
Canfresh®  is the best for food waste recycle, kitchen organic waste storage.
It is widely used in residential, offices, schools and apartment buildings.
DHG100 Odourless Recycle Bin is Designed in Canada.
Certified for Canada and USA.
Compatible with most cities' green bin programs.
How Does Canfresh® Work ?
Odourless Canfresh Recycle System is not a freezer.
It is an automatically controlled smart recycle system for organic waste.
The smart bin eliminates "yuck factor" in daily recycling.
The system forces RH & T changes sharply inside of the bin to prevent food from rotting, reduce odours and kill maggots.
Canfresh is the most cost-effective solution for GHG emission reduction.
Canfresh DHG100 has two models in 2019.
Model 1 comes with a detachable heat pump controller.
Model 2 is with a built-in semiconductor controller.
Specifications and Comparisons
High lights

Model 1: Standard

Model 2: Portable

Wheeled bin + Fixed

installation controller

Wheeled bin +

Built-in controller

Controller:

Wall-fix installation

Controller:

No installation required

Capacity: 0-6 lbs

wet waste /24hr

Capacity: 0-3 lbs

wet waste /24hr

Best for household:

4-8 persons

Best for household:

1-4 persons

Controls
Model 1: Standard
Model 2: Portable
Heat pump
Semiconductor
Operation noise <60db
Operation noise <46db
115V/60HZ, 200w.max.

0.7kwH@20C /24hrs

1.4kwH@26C /24hrs

0.04kwH@<12C /24hrs

115V/60HZ, 30w.max.

0.62kwH@4-30C /24hrs

-----------

0.02kwH@<4C /24hrs

Water condensation:

0-300 ml/24hr

Water condensation:

0-150 ml/24hr

Green Bins
Model 1: Standard
Model 2: Portable
Capacity: 20 Gallons
Capacity: 12 Gallons
Bin size: 43mm/45mm/83mm
Bin size: 38mm/44mm/68mm
Free standing,

with 2 wheels

Free standing,

with 2 wheels

With stainless steel

screen ventilation

Air-tightened
Vermin-proof,

with lockable lid

Vermin-proof,

with lockable lid

UV proof plastic
UV proof plastic
Contact EcoHome21 and Canfresh
EcoHome21® and Canfresh®
Unit 3, 38 Auriga Drive, Ottawa, ON, Canada. K2E 8A5
001-613-526-3436
Email--service@allcanfresh.com
Contact us at https://allcanfresh.com/contact/
Odourless Recycle Bin, Customer Reviews.
Less messes, more recycle.
•Charlie  Lee. Yang, 2018-06-10, Ottawa, Ontario
Our kids always made a mess with food leftovers,  and they never put the waste into trash bin after using a Canfresh.
Less Yucky stuff, More recycle, Much Help.
Great product !
No Maggots, Less Messes !
•Edward Y, 2016-08-10, Ottawa, Ontario
I got a Canfresh Odourless Recycle Bin installed in my garage in May, and it is working great.
The green bin never goes messy, never gets maggots again. Canfresh is a cool design, and is really helpful !
Save Money, Save Time, Good Product
•John Z, 2016-07-05 , Barrhaven, Ontario
City garbage collection day comes once a week, we usually put kitchen waste in compost bags and stored in the freezer to reduce odours. And things get simple after we bought a Canfresh Odourless Recycle Bin.
Great Relief: dumping green bin every 4 weeks
•Daniel J, 2016-07-20 , Nepean, Ontario
Installed a DHG100 recently, and dump the green bin once 3 to 4 weeks. No maggots and foul smells.
Green Program is Toast
•Laura S, Visitor, 2016-08-25, Toronto, Ontario
Before green bin programs, people put organic waste in sealed bag, smells and flies were not problems. Now plastic bags is not acceptable in green bin, foul smells, flies and maggots become big problems in summer. If we missed one city collection schedule, there would certainly be a disaster.
Canfresh is very helpful.
Messages from our Design Team
•Our Design Team, 2015-10-05, Ottawa, Canada
For residential waste, 45% -50% is organic and compostable. That means we can reduce landfills by 45% or more if we recycle it.
Green recycle program is a big step in reducing landfills. But this program brings new problems to every resident :
1, Flies, larvae and odours are everyone's headaches.
2, Wash the green bin is messy and time consuming.
3, Missing one collection day may make things much worse.
4, Cost too much in recycling: compost bags cost much and less earth friendly
5, Weekly collection is not the best choice, most residents dump less than 1/4 load of bin each week.