Recycle, Reuse and Recovery since 2001
Next generation residential Water Solutions.
Instant Hot Water and Distilled Drinking Water.
Anti Scalding. 100% Legionella Free.
Save hundreds of dollars in Water and Heating bills.
All at Ecohome21 and Canfresh.
Water Facts in Canada
1, Hundreds of dollars are going to the drain while waiting for Hot Water.
2, Water scalds:  500K cases in kids and seniors each year.
3, Legionella Bacteria infections: 10-20K cases each year.
4, Drinking water quality: Tap Water is no more a guarantee.
5, Over 30 millions of people are drinking un-safe water in North America.
Check out EcoHome21 water solutions: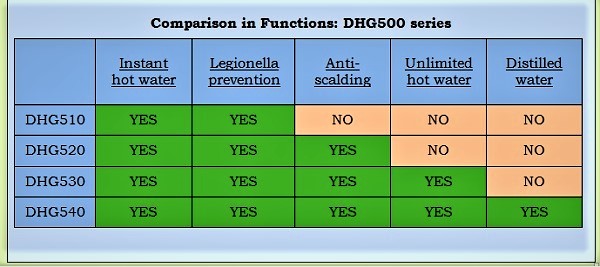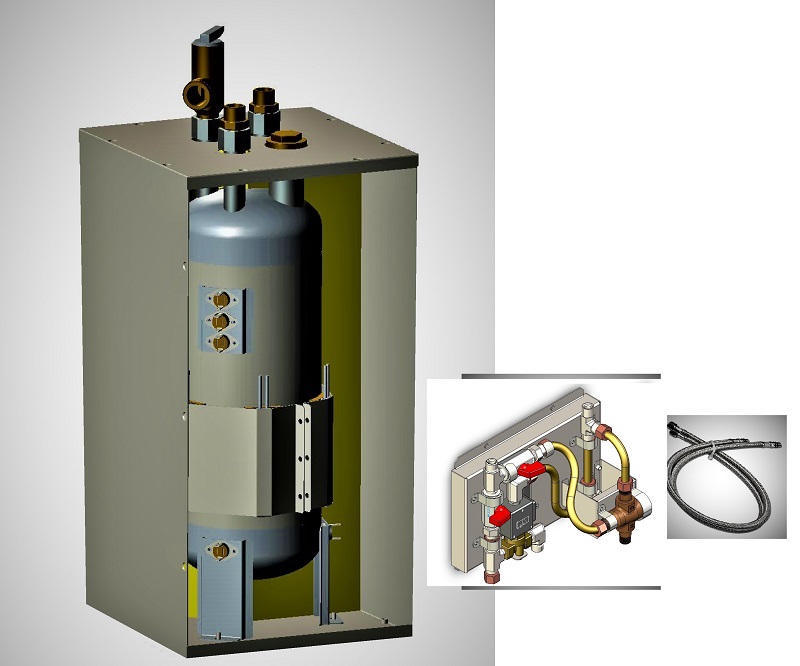 Instant Hot Water+ Anti-scalding+ Water & Energy Saving
Innovative residential hot water solution in 2019
Save 547kwH heating energy and 14600L water per year
1, Instant and non-interrupted hot water, 24/7/365.
2, Saves up to $660 in water and heating bills in 6 years.
3, Anti-scalding, kids and seniors safe. Never burns.
4, Best for frequent hot water demand points such as kitchens.
5, 100% Legionella free with @70 degrees Celsius water storage.
6, Plug and play, no additional wiring work needed in installation.
7, Capacity: un-limited (when used with a primary heater).
8, Made of Lead-free SS 316 or 304.
Patents Pending in Canada and USA.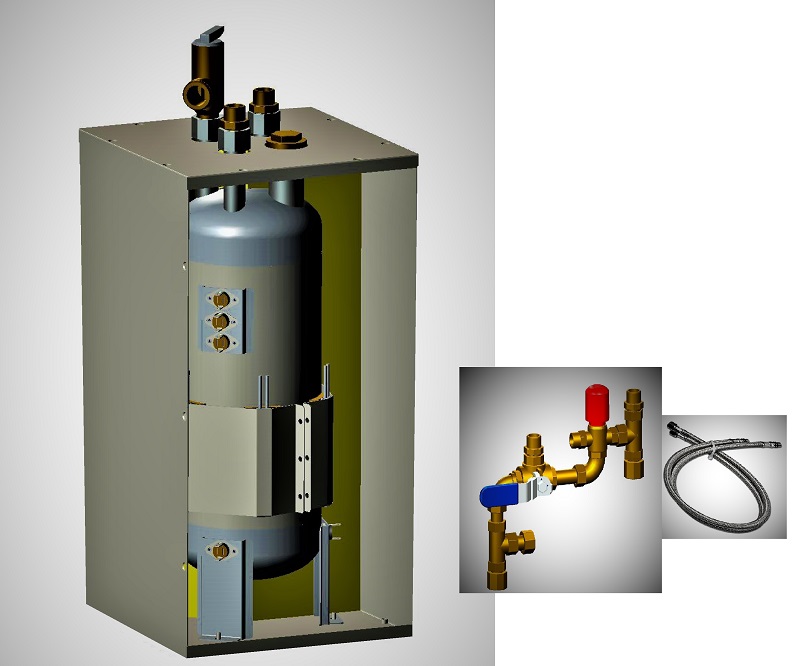 Instant Hot Water with Anti-scalding Function
1, Instant heated water, supply temperature always regulated.
2, Anti-scalding valve equipped, Peace of mind. Never water burns for kids and seniors.
3, Pre-engineered package, save hundreds dollars in installation.
4, Plug and play, no additional wiring work needed.
5, 70 Degrees Celsius water storage, 100% Legionella free.
6, Save over 14,600L of water per year.
7, Lead-free SS 316L or 304.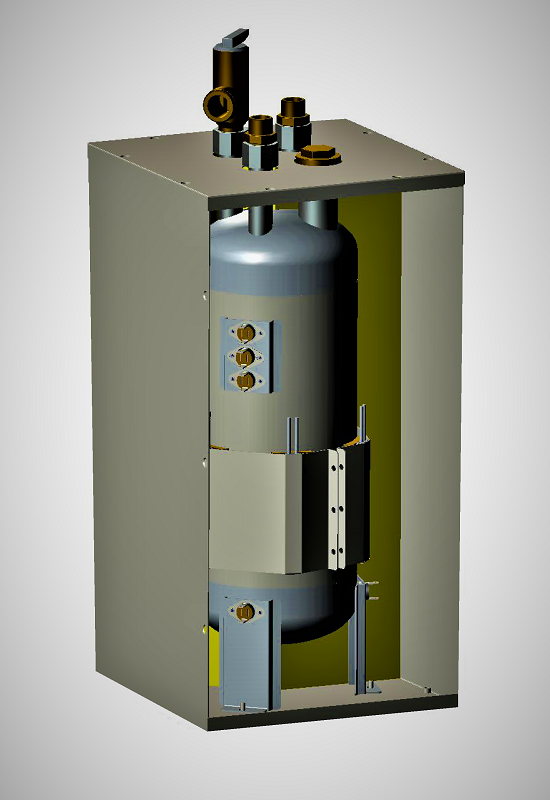 Instant hot water booster DHG510
1, Instant water booster. Zero waiting time.
2, 100% Legionella bacteria eliminated at @ 70 Celsius.
3, Save over 14,600L of water each year.
4, Stand-by power 15w, 60% less than competitors'.
5, Optimized design for quick and easy installation.
6, Small in size, best for tight areas such as under sink spaces.
7, Plug in any 120V receptacle, no wiring work needed.
8, Supply capacity : 2 gallons (7.6L) in static storage @ 70 Celsius.
and 4  gallons (15L)@ 45 Celsius (when with a mixing valve).
9, Lead-free SS 316L or 304 material.
Important:
*** Building codes mandate:  a thermostatic mixing valve installed with a new water heater in Canada.
** Estimated Water saving and Energy Saving based on a family of three.
More products at EoHome21®
Eco Home Solutions, from homes to working places.
Most Reliable Drinking Water at low cost.
The Safest Hot Water for kids and seniors.
Eco Recycle solution for every family.
Energy Recovery System for Industry.
allcanfresh.com
Ecohome21.com
are powered by CanadaVFD
For business and franchise opportunity
Please visit Ecohome21 pages
For Industrial Energy Recovery
Please visit Energy Recovery Solutions